Aerospace Standard (AS) Parts
Are you looking for Aerospace Standard part numbers like AS(E)3, AS(E)2UW3, AS 85409, AS 374-9-24, AS 154-12-0720? Or are you trying to source parts from manufacturers like Stauff Corp, Society Of Automotiv, Avibank Mfg Inc, Bauer Compressors Inc, Aeroflex Control Components Inc? At Aerospace Aces, we can help you with both, as well as find you parts like Screw Machine, Bolt Machine, Backshell Electrical Connector, Pin Quick Release, Hose Assembly Nonmetallic. Our AS standard parts list enables customers to quickly and easily find the parts you need, and our dedicated sales team and supply chain network ensure that we have some of the fastest lead and shipping times in the industry. If you'd like to get a quote for parts, you can submit an Instant RFQ from this web-page.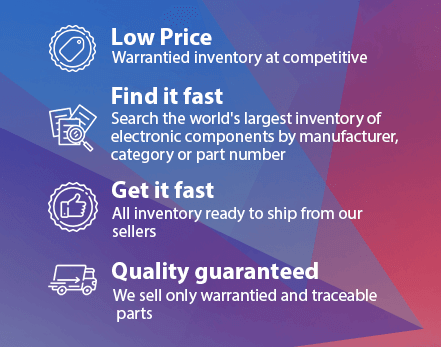 Semiconductor's Certifications and Memberships
Thank You for Visiting Aerospace Aces!
We Hope You'll Choose Us as Your Parts Distributor In the Future. Don't forget That We offer Competitive Quotes and Same-Day Shipping On Most of Our Inventory.
Request for Quote