Computer memory refers to any device that is used to store information for immediate use in a computer or computer-related hardware device. Memory typically refers to semiconductor memory, wherein data is stored within metal-oxide-semiconductor memory cells on a silicon integrated circuit chip. Memory is a critical part of any computer system, so finding quality computer memory parts is critical for any computer system. Aerospace Aces is an independent distributor of premium computer memory products from computer memory parts manufacturers such as White Electronic Designs, Micross Components, Aeroflex, Atmel Corporation, and more. Part numbers such as KMM372V410CK-6, SU3U1333W8G9-B, M38510-21004BJX, SDED7-256M-A9Y, 880-110, and much more are in stock and ready to ship. Find whatever you are looking for in our extensieve computer memory parts manufacturers list.
A premier supplier of computer memory parts, Aerospace Aces has access to an inventory of over 2 billion new and obsolete parts for the aerospace, civil aviation, and defense industries. We are owned and operated by ASAP Semiconductor and thus have their inventory and international supply chain network at our disposal. This allows us to track down obsolete and hard-to-find aircraft parts and deliver them to our customers at competitive prices with short lead times. As Aerospace Aces is an FAA AC 00-56B accredited and ISO 9001:2015 certified business, as well as the only independent distributor with a No China Sourcing Policy, we can ensure that each part you purchase from us will come from a trusted manufacturer. For all your aerospace and aviation needs, Aerospace Aces is here to help. To see how we are revolutionizing the purchasing process, submit an RFQ today. Our team of dedicated account managers is standing by and will respond to you in 15 minutes or less, 24-7-365.
All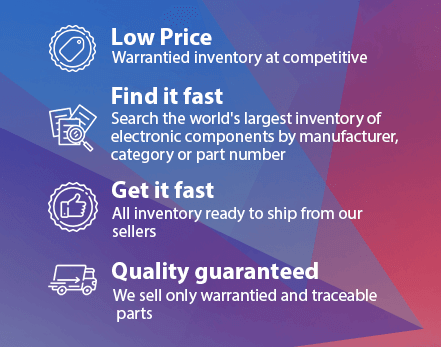 Top Computer Memory Parts Manufacturers
View More
Semiconductor's Certifications and Memberships
Thank You for Visiting Aerospace Aces!
We Hope You'll Choose Us as Your Parts Distributor In the Future. Don't forget That We offer Competitive Quotes and Same-Day Shipping On Most of Our Inventory.
Request for Quote