TSFQ400-2955-230 Aircraft Engine Preheat System Part by Pratt & Whitney - Buy Now!
We are happy to inform you that aircraft engine preheat system part number TSFQ400-2955-230 is now available and in stock. The part is a Fixed Wing Preheat System - 230V manufactured by Pratt & Whitney. Do you want a quick quote for this part? Just fill out the Request for Quote (RFQ) form for part TSFQ400-2955-230.
The quote that we provide will primarily be based on your responses to Quantity (ea) and Need Parts By fields. We have the shortest RFQ response time in the industry at only 15 minutes or less, but we can't get back to you with your quote if you don't give us all the information we need.
Mgf Part Number :TSFQ400-2955-230
Alternate P/N: TSFQ4002955230
Manufacturer: Pratt & Whitney
Description: Fixed Wing Preheat System - 230V
Note : We will not share your information to any third parties.
Aerospace Aces, is owned by ASAP Semiconductor, which is an AS9120B, ISO 9001:2015, and FAA AC 0056B accredited company. We are leading distributor of Pratt & Whitney hard-to-find aircraft engine preheat system parts. We are known for our vast inventory, which features over 2 billion unique parts, and as the only independent supplier with a No China Sourcing Pledge, our customers can rely on us to get them the parts they need. We can ship the required part using same-day or next-day shipping after receiving your order.
Aircraft engine preheat systems are used for the safety of an aircraft. This system helps simplify the flying process and reduces the pressure on the engine especially, in winter. The preheated engine also reduces the run-up time, and thus helps save on gas.
To learn more about aircraft engine preheat systems or to expedite your quote for part TSFQ400-2955-230, feel free to call us at our toll-free number, +1-714-705-4780, or to email us at sales@aerospaceaces.com. If you would like to keep updated on the latest deals and offers, download the ASAP Semiconductor mobile app from Google Play or the App Store.
Aircraft Engine Preheater Parts Related to TSFQ400-2955-230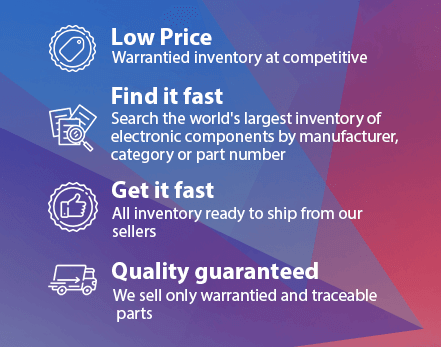 Semiconductor's Certifications and Memberships
Thank You for Visiting Aerospace Aces!
We Hope You'll Choose Us as Your Parts Distributor In the Future. Don't forget That We offer Competitive Quotes and Same-Day Shipping On Most of Our Inventory.
Request for Quote