Buy CD40700 Aircraft Heater System Part
Congratulations! We are excited to inform you that aircraft heater system part number CD40700 - Spark Plug Cd40700 is now available in our ready-to-ship inventory.You can now request a quick quote for this part.
To get an instant quote for this aircraft heater system part CD40700, please fill the form completely and click submit. Remember, the values that you enter in the fields Quantity (ea) and Need Parts By will decide the amount in the quote. Once we receive your Request for Quote (RFQ), one of our representatives will analyze your request and get back to you in 15 minutes or less.
Mgf Part Number :CD40700
Description: Spark Plug Cd40700
Note : We will not share your information to any third parties.
Aerospace Aces, is owned and operated by ASAP Semiconductor, one of the leading distributors of hard-to-find electronic and aircraft heater systems with long lead times. We are known for our vast inventory of over 2 billion parts and the fastest turnaround times in the industry. We are a member of the Aviation Suppliers Association (ASA) and have a AAA rating with the Business Consumer Alliance. We are also the only independent distributor in the USA with the No China Sourcing Pledge.
There are different types of aircraft heater system parts available with us. An aircraft heater system is one of the most crucial components of an aircraft and comes in a range of sizes and complexity. If you would like to learn more about aircraft heater systems or want to expedite your quote for part CD40700, you can call us at our toll-free number, +1-714-705-4780, or email us at sales@aerospaceaces.com. To receive the latest updates about parts and offers, please download the ASAP Semiconductor mobile app from the App Store or Google Play.
Relevant Aircraft Cabin Heater Parts for CD40700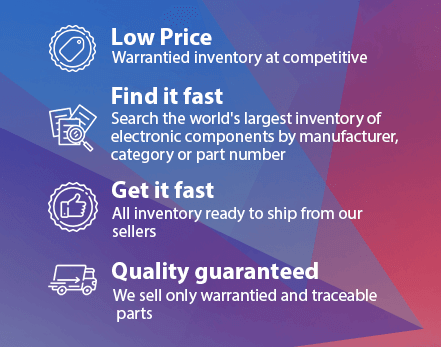 Semiconductor's Certifications and Memberships
Thank You for Visiting Aerospace Aces!
We Hope You'll Choose Us as Your Parts Distributor In the Future. Don't forget That We offer Competitive Quotes and Same-Day Shipping On Most of Our Inventory.
Request for Quote