BG4FL16.5 Aircraft Fueling Equipment Part by Bagby Gage - RFQ Now!
Congratulations! You can now request a quick quote for aircraft fueling equipment part number BG4FL16.5. This part is a Bagby Gage 16 1/2 Ft. Folding Tank Gauge Stick manufactured by Bagby Gage.
To get an instant quote for part number BG4FL16.5, please fill out the RFQ form below. Please note that the fields marked with an asterisk (*) are important, and your quote amount will vary according to your responses to these fields, especially the Need Parts By, and Quantity (ea) fields. After submitting the form, one of our representatives will get back with the best quote in 15 minutes or less.
Mgf Part Number :BG4FL16.5
Alternate P/N: BG4FL165
Manufacturer: Bagby Gage
Description: Bagby Gage 16 1/2 Ft. Folding Tank Gauge Stick
Note : We will not share your information to any third parties.
Aerospace Aces, is owned and operated by ASAP Semiconductor, a leading and trusted distributor of Bagby Gage obsolete aircraft fueling parts. We are an AS9120B, ISO 9001:2015, and FAA AC 0056B accredited company. Our vast inventory of 2 billion parts from over 5000 industry-leading manufacturers across the globe is what makes us one of the industry's most preferred distributors. We have earned a distinction of Top Distributor of 2018 and are the only independent distributor with a No China Sourcing Pledge in the USA.
Aircraft fueling equipment helps in fueling and re-fueling an aircraft. Do you have any questions related to aircraft fueling system part number BG4FL16.5? Please call us at our toll-free number, +1-714-705-4780, or send us your Bill of Materials (BOM) document via email at sales@aerospaceaces.com.
Similar Re-fueling Equipment Parts for BG4FL16.5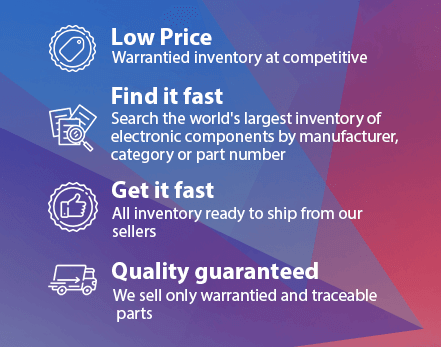 Semiconductor's Certifications and Memberships
Thank You for Visiting Aerospace Aces!
We Hope You'll Choose Us as Your Parts Distributor In the Future. Don't forget That We offer Competitive Quotes and Same-Day Shipping On Most of Our Inventory.
Request for Quote