048-49-36314 Aircraft Exhaust System Part by Afe Power - RFQ Now!
You can now get an instant quote for aircraft exhaust system part number 048-49-36314. This part is a Afe Power Mach Force Xp Cat-Back Exhaust System 2001-06 Bmw M3 3.2L manufactured by Afe Power. Are you interested in getting the most competitive quote for this part now?
Please fill out the Request for Quote (RFQ) form for aircraft exhaust system part 048-49-36314 with all the necessary details, such as Quantity (ea) and Need Parts By, and click submit. Your answers to these fields will help us calculate your quote. After receiving your request, one of our representatives will reply with the best quote in 15 minutes or less.
Mgf Part Number :048-49-36314
Alternate P/N: 0484936314
Manufacturer: Afe Power
Description: Afe Power Mach Force Xp Cat-Back Exhaust System 2001-06 Bmw M3 3.2L
Note : We will not share your information to any third parties.
Aerospace Aces, is owned and operated by ASAP Semiconductor, a leading distributor of Afe Power obsolete aircraft exhaust system in the USA. We are the only independent distributor with a No China Sourcing Pledge and are known for having one of the largest inventories of aviation parts at more than 2 billion parts from more than 5000 leading manufacturers.
An aircraft exhaust system is designed to carry the heat and gases away from the engine of the aircraft. This helps reduce the possibilities of a fire hazard. Do you want to know more about aircraft exhaust system part number 048-49-36314 or expedite your quote? Give us a call at our toll-free number, +1-714-705-4780, or email us your Bill of Materials (BOM) spreadsheet at sales@aerospaceaces.com. To get the latest updates about parts and offers, download the ASAP Semiconductor mobile app from Google Play or the App Store.
Equivalent APU Exhaust Parts for 048-49-36314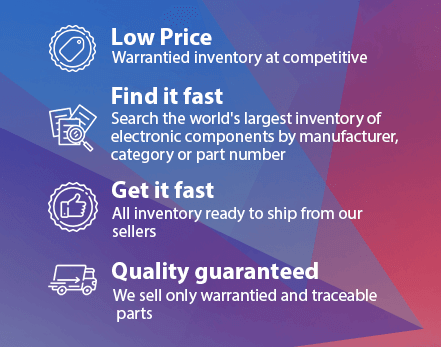 Semiconductor's Certifications and Memberships
Thank You for Visiting Aerospace Aces!
We Hope You'll Choose Us as Your Parts Distributor In the Future. Don't forget That We offer Competitive Quotes and Same-Day Shipping On Most of Our Inventory.
Request for Quote